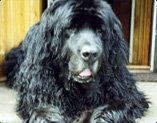 Pet cemetery "Citi medību lauki" is devoted to my very FRIEND - Newfoundland Karbo Cerbo Kongo Van der Klemanso 24.11.1990. - 22.06.2002. who stayed with me in the darkest days of my life. I'm thankful to God for sending this dog as his envoy to help me survive.
In the pet cemetery "Citi medību lauki" ("Other hunting grounds") there are no national, political, religious division, contradictions or enmity.
Dogs, cats, rats, rabbits, birds and fishes are laying next to each other and don't bother anybody.
In my opinion people who truly cares about animals are more tolerant, knowing and kind-hearted in relations with each other.
For me every creature I've ever cared of, was the MEMBER OF MY FAMILY and I truly respect persons with the same attitude to their pets whoever they may me.

Creator and owner of the pet cemetery
Uģis Rūķītis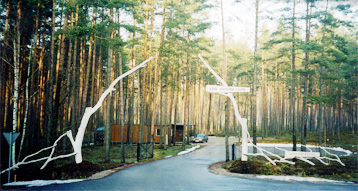 Creators of pet cemetery "Citi medību lauki" :
Landscape architect– Inese Grundule.
Architect – Guntis Sakne.
Main gate – Ģirts Burvis.
"Monument in the memory of crashed bugs and all creatures lost during burning of last year's grass" – Jānis Straupe, Oļegs Pavārs.
"The central monument – in the memory of all lost animals and creatures gone to "Other hunting grounds" – Inese Grundule, Indulis un Māra Rankas, Uģis Rūķītis.
Company " Uzars" – owner Jānis Uzars and all of his fantastic team who took part in development of pet cemetery.
And of course, for the fans to sit on the internet and have a permanent access point, we recommend you download a program Connectify hotspot. Only she can turn any device in your access point Wi-Fi.